Frequently Asked Questions
What is the schedule for Kindergarten?
We offer morning (9:00-12:45) or full day (any time between 6:30 - 6:00) 5 days/week.

We also offer the option of extending morning classes to include afternoon classes any number of days per week. Rates vary according to schedule.
At what age does the school begin accepting children and do they need to be potty trained?
The school accepts children beginning at 1 year of age.

They do not need to be potty trained for the young 3's class. However, they do need to be potty trained for all other classes.
What are the differences among the various classes?
The obvious difference between the 3's is potty training. Both classes are taught colors, shapes, letters, numbers, sharing, listening skills, etc. There are three (3) levels of 4 yr. old classes. Child's ability determines where a child will be placed.

Regular 4 yr. old class is for children who may be attending school for the first time. No specific knowledge is needed. They must be mature enough to handle a structured setting where they will be taught all skills necessary for Kindergarten the following year.

Advanced 4 yr. old class requires that a child have a working knowledge of the alphabet and numbers (knows some/most letters and numbers), knows how to trace letters/numbers and can follow directions.

Our Pre K class requires children to recognize all upper case letters and numbers, be able to print their name and copy letters/numbers/simple words. Teacher will teach lower case letters and sounds to children. They will also learn one to one correspondence, matching sets of objects, simple addition during Math. Children entering Pre K classes must be going onto a Kindergarten the following year.

Our Kindergarten class requires that child must know upper/lower case letters and sounds of letters. They will begin a reading program after a short period of review. In Math they will learn addition, subtraction, time, money, measuring, etc. For this class a child must be mature enough academically, socially, emotionally and physically to handle this advanced curriculum.
What type of schedules does the school offer?
The school offers a morning and afternoon session and also full day.

School operates from 6:30 a.m. to 6 p.m.

Morning session is from 9 a.m. to 12 p.m.
Afternoon is from 1 p.m. to 4 p.m.
Full day can be any time from 6:30 a.m. to 6 p.m.

A child may attend 2,3,4, or 5 days/week.
The 2 day schedule is Tuesday/Thursday.
The 3 day schedule is Monday/ Wednesday/ Friday. Mornings may be extended to include lunch/nap.
Schedules may also be mixed to accommodate 4 day attendance.
What are class sizes?
Class sizes vary depending on the size of the room. Classes for the young 3's and regular 3's are 20/class, 4, 4 adv., pre-k, and Kindergarten classes hold 17/class. All 3 year old class have two (2) aides with the teacher/class. All other classes have one (1) aide with the teacher.
What are the qualifications of your staff?
All teachers have a four (4) year degree (or more) and are State certified.

Most teacher's aides have Associates Degrees, some even have 4 yr. degrees, or extensive experience in the early childhood educational field.
Do children take field trips?
Yes. From time to time field trips are scheduled. However, parents sign a permission form in order for a child to attend any trip. Parents are also invited to attend trips. Transportation is provided by school buses. In addition to trips, we also invite guest speakers to the school and have many fun holiday events and parties.
What type of security does the school offer?
Our school has cameras located throughout the building and in the outside areas surrounding the building (playground/parking lots). Our front door has a security lock where people must be manually let in by staff. The front desk is never unattended. Our staff is instructed to never let a child out of their line of vision and child are never left alone. Our ratios of staff to children are excellent. Our school is very strict concerning the release of children. Parents must sign in upon entering/dropping off children and sign out when leaving the building.

We will not release a child to someone not known to the school or without parents' prior permission! Anyone other than parents must present I.D. before a child will be released. No exceptions!
How does the school handle discipline?
All schools must follow State of NJ rules for discipline. We will explain to child what was unacceptable and if there is a recurrence, time out will be used. When child is disciplined, a note will be sent home to parents advising them of the situation and action taken.
What about nap time?
All children staying for the full day must nap. This is a State of NJ rule. All children will be put in the nap room on cots but, of course, we cannot force a child to sleep. Most do sleep, however, it is permissible for a child to just lay quietly and rest. If it is a parent's choice to have a child not nap, child will be put in nap room for 20 minutes to rest and will then be returned to classroom.
Do you offer Military discounts?
Yes. Police, Fire and Military Families receive a 5% discount.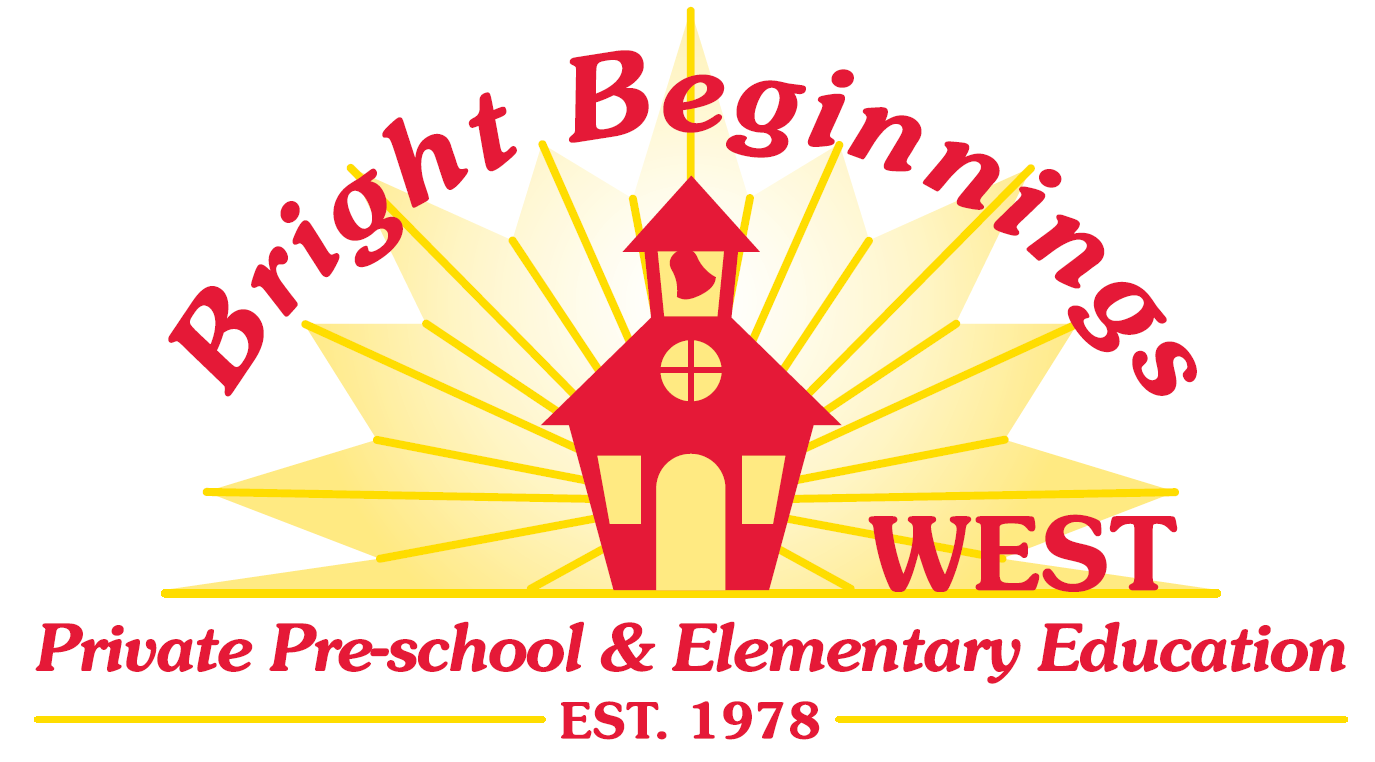 Bright Beginnings West
536 Lambs Road
Pitman, NJ 08071
(856) 256-1166
---
Pre-Enrollment: Start Their Journey Here
To get started, pre-enroll today or call (856) 256-1166 to schedule a tour!